SURE 2018 Waterford
---
Local Conference Sponsors
Platinum Sponsors
Gold Sponsors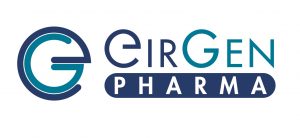 ---
Waterford Institute of Technology is one of the three venues for the Science Undergraduate Research Experience 2018 (SURE 2018) Conferences. Students from the following Institutes of Technology, if accepted as oral or poster presenters, will present at this conference:
Waterford Institute of Technology (host institution)
Institute of Technology, Carlow
Cork Institute of Technology
Two other SURE 2018 conferences will take place at the same time as this conference in Athlone Institute of Technology (venue details) and Dublin Institute of Technology (venue details).
Location
The event will take place in the Waterford Institute of Technology (WIT) Arena. WIT Arena is the largest sports, conference and events centre in the South East of Ireland. The Arena is situated on the outskirts of Waterford, just off the motorway exit, which makes it easily accessible to immediate city and neighbouring counties. This multipurpose facility will cater for a wide range of events such as recreational gym users, high performance athletes, multipurpose sports, kids' activity camps, leisure and entertainment events and conferences.
Registration Details
Information on how to register to attend this conference will be posted shortly.
If you wish to submit your work for presentation at this conference, please do so through the main SURE 2018 conference site.
Conference Schedule
The conference schedule will be posted following the review and acceptance of papers for the conference.